HelloFresh Delivers - In More Ways Than One!
Sometimes moms come up with some great ideas, and this was one of them.
A few months back my loving and resourceful mother suggested to me and Ethan that we look into food delivery services so that we could be more fiscally responsible - rather than eating out almost every night. Also because it's healthier for you and, as we'd soon discover, more fun and convenient than trying to shop for groceries and cooking our own food from scratch.
Admittedly, I hate when my mom's right, so it took me a few months to actually consider the idea. But one day I was watching one of my favorite YouTubers do a video about her experiences with HelloFresh and she gave out a coupon code for her subscribers and I'm a sucker for a promotion, so I signed up.
If you didn't already know, I'm an extremely picky eater. I would happily survive off a diet of buffalo wings, PopTarts, and Ramen noodles from now until eternity and never really get bored. So, I did the food selection based off of things I thought I could eat and enjoy. That was my biggest fear overall, if I'm honest. Would I be able to find enough selections on the menu that I wouldn't be afraid to try? The answer turned out to be hell yes! Spoiler alert - we still order these boxes today, months and months later, and I find new and interesting meals to try each week. That's one of the absolute beauties of this whole ordeal - it's been quickly teaching this picky eater to expand her horizons. Ethan and I both couldn't be more thankful.
So, now that you know we're a long-term fan, how about I tell you why?
First: the price. Even without the coupon, we get three meals a week for around $50 with shipping. That's LITERALLY the cost of one of our meals out a week, which we used to be having many of. Who doesn't love 3 for the price of 1?
Second: the freshness of their products. HelloFresh really does live up to their name. Each week we get a giant box right to our door with multiple ice packs keeping their pre-packaged veggies and meats cold. We have never run into an issue with anything looking wilted or looking too sad to eat. We honestly keep some of our meals in the fridge for days and days and are still able to return to the little brown bag and cook up something delicious.
Finally: the food. It might sound obvious because we are still ordering, but it's important to mention that the meals are absolutely delicious. As with anything, some are better and more flavorful than others, but each dish is easy to prepare - which is good for us kitchen n00bs - and so very yummy. Ethan and I sit after we finish gobbling down our creations and rate them all one by one, and each one is satisfying in its own way - many of which we have even ordered a second time. And as a basic AF girl, I can't neglect to mention how #instagrammable the end-results are. See?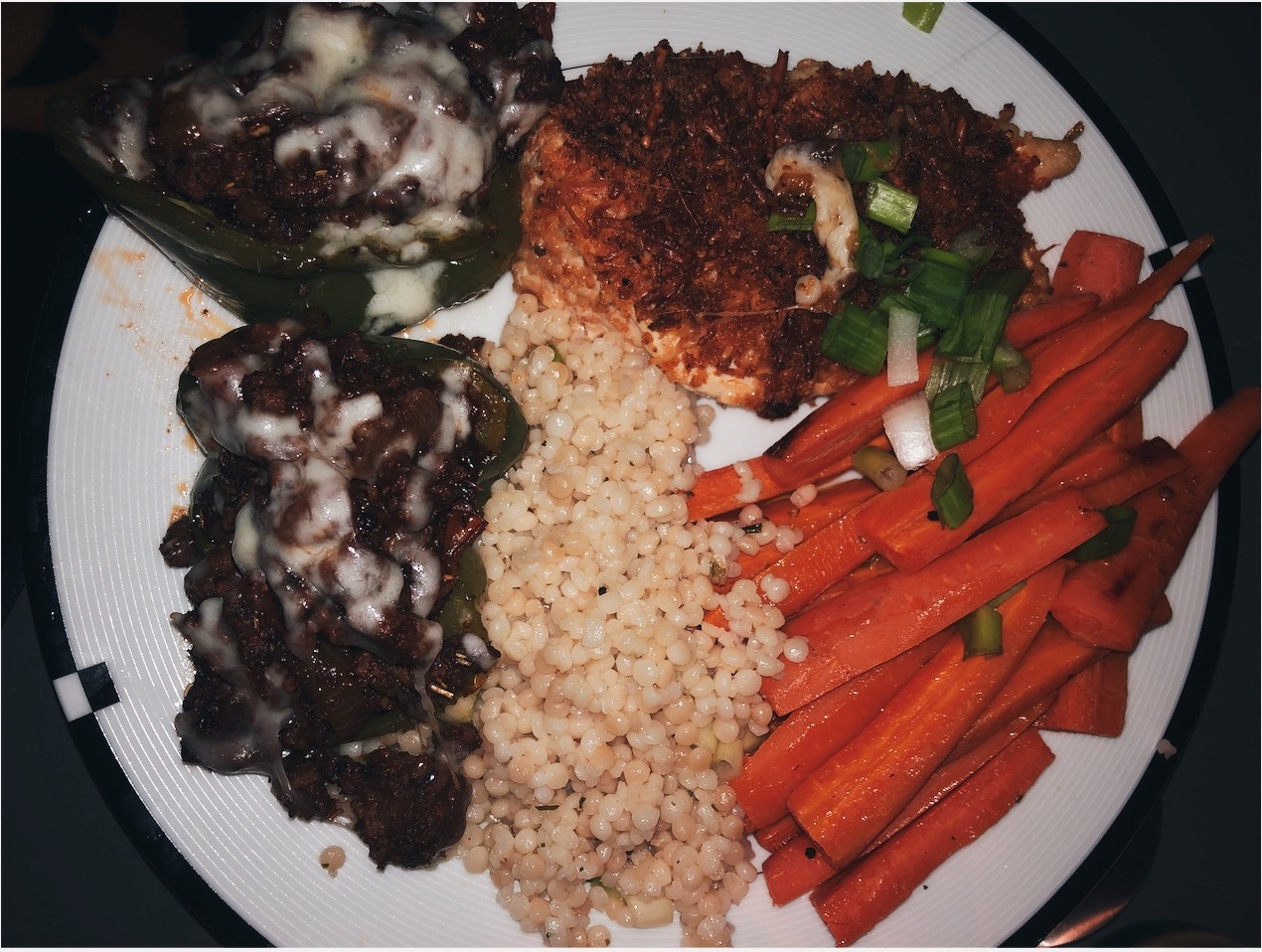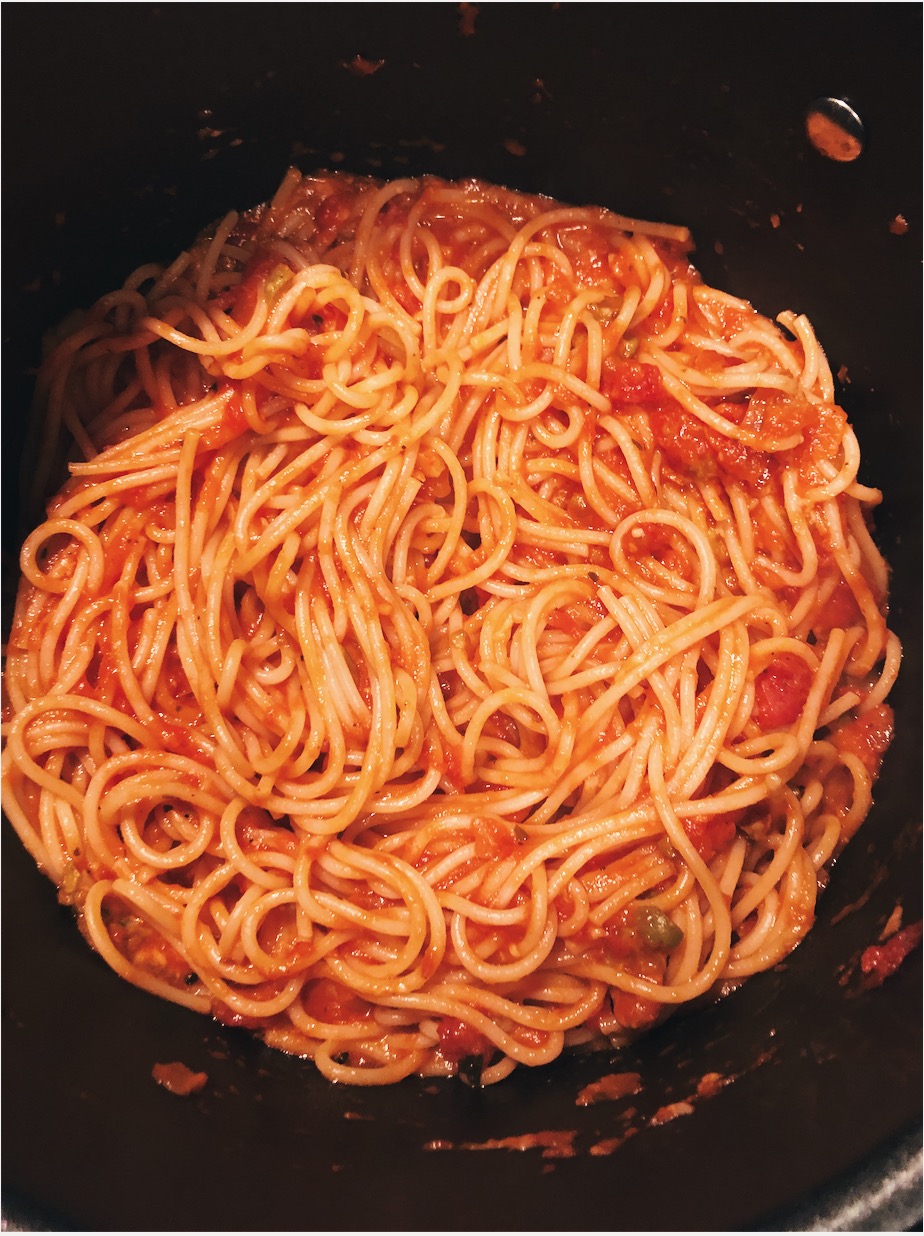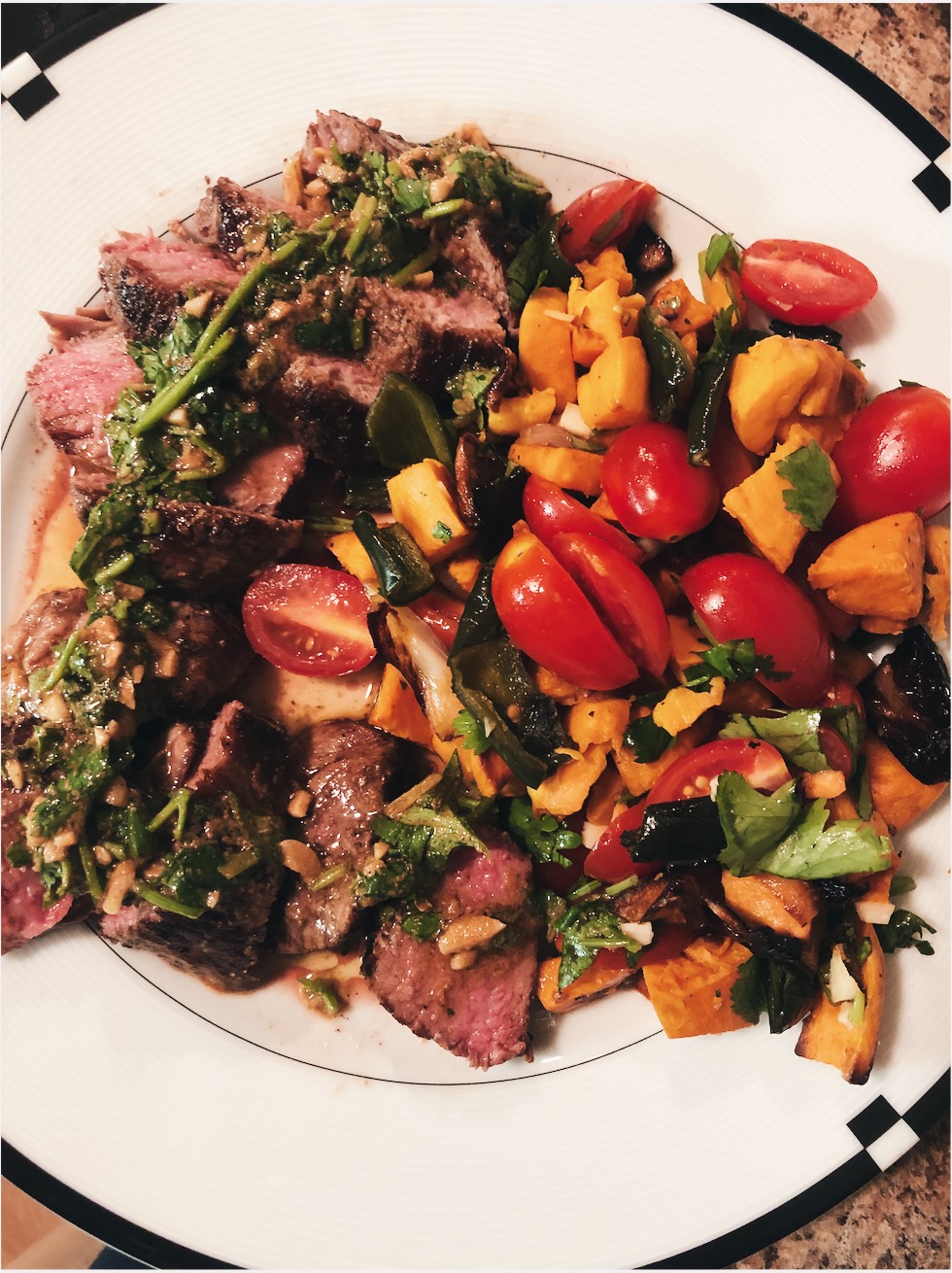 Ethan and I literally made those! How amazing is that? I know, we're impressed too!
If those don't persuade you to give HelloFresh a try, I don't know what will. Listen to me, and your stomach, and sign up for this amazing service right now. New customers get an awesome $20 off their first 3 boxes, so what have you got to lose? HelloFresh has truly changed my relationship with food and even helped with my relationship with Ethan - we love putting on some tunes and cooking away in the kitchen together. I'm confident in saying you will love this meal delivery service as much as we do. Trust me when I say: HelloFresh delivers - in more ways than one!